Message from the office
We are back in full swing (once again) with our Grade 7's and we are eagerly awaiting the rest of the girls' arrival on the week of the 24th August.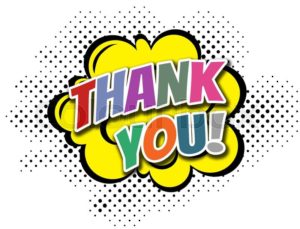 I wish to thank the parents who took on the task of being their children's teachers during these last few months and who have ensured that their daughter's education continued during this time. I know that for some of you it may have been very challenging to keep your child motivated.
It is important to acknowledge that every child is different and it is important to try to understand what makes each one tick and what their challenges are. We are all different and we need to be patient and understanding about how each child has faced (or struggled to face) this time.
Some children love school work and can continue without much prompting or encouragement while others need that extra push and guidance. Many children may have struggled to maintain focus without their routine and fully scheduled days, while others may have loved nothing more than having the freedom to work in their own time and space. Motivating factors such as competition with peers, praise from teachers and even the fear of getting trouble have no longer been present and some may have found working at home tedious without these factors to keep them going. Others are happy to work and get on with it because they love to work and they enjoy it! You may even have had these contradictory characters under the same roof!
If your daughter is a preteen or teen you may have found that they have become either very fond of you or they may be finding all means possible to limit their interaction with you. Give them the time or space they need, as children at this age thrive on being with their peers and the imposed limited social interaction has been extremely challenging for some. Don't take it personally, they do still love you, you just may not be what they need (or want) right now no matter how cool or hip you may think you are. We understand the challenges that you may have faced and we thank you for persevering and encouraging your child to keep at it.
On your daughter's return to school she will be expected to have completed most of her work and the teachers will guide and assist your daughters if there are a few gaps and we will remain cognisant that many families have gone through changes and traumas during this time. We have endeavoured to submit work on as many platforms as possible. Please use this last week to go through the work that your daughter has received and make sure that she returns prepared and is as up to date as possible. Please send an email or note to her class teacher if your family has had some challenges during this time so that we can understand what she may have gone through and guide and assist where necessary.
We will be using the first day back to orientate your daughters on our new plans and routines (if this hasn't been done already) and the first few days will be used to ascertain where each child is at with her school work. As you are well aware, your daughters will be coming to school on every alternate day and so the need for continued guidance and encouragement will still be required as your daughter will receive work that needs to be done on her 'home days'. However, as most of these tasks will be explained beforehand while your daughter is at school, she should be more independent and less input will be required from you (if any). Girls from Grade 4 are now at the age where they should be taking responsibility for completing their work and asking their teacher for assistance while at school if further explanation is required.
School uniform
As from the 1st of September girls will be allowed to wear either winter or summer uniform to school. Once they return for the fourth term (2 November) only summer uniform will be allowed. Please note that at no time may girls wear a mixture of summer and winter uniform.
Extramurals
Please note that at this stage we do not foresee having any extra murals for the duration of 2020 and we request that girls get fetched promptly when they are finished school.
Happy birthday to the staff and girls who celebrated their birthday this
week and while we were closed: Mrs Terblanche, Mr Nell, Amoré van Wyk, Unakho Henna, Lwange Madikida, Berlynn Willemse, Libby Everton, Daniela Venter, Zintle Magongo, Keenya Loutz, Lulo Leseane, Megan Peinke, Hannah Tarr, Rachel van der Merwe, Joslyn Mager, Mia-Lee Muller, Kiara Goliath, Kimberly Oosthuizen, Awethu Tshisani, Emma Beckmann, Liyabona Benyane, Gabu-Li Doyle, Yonwaba Majova, Jessica Mdyogolo, Siphesihle Chrisjan, Madison Edwards, Cherise Mardon, Linothando Mehlo, Okusha Dingani, Jaydee Jacobs, Rachel Mostert, Lithalethu Nkayi, Mihle Hlomendlini, Ovayo Mdledle, Che'nelle-Shillon Tupiri and Esona Mnqinana.
Warm regards
Mrs Michelle Rafferty
Principal