Message from the office
It was with much sadness that we received the news of the untimely passing of Léyaan-Té Jacobs on Saturday who was a Grade 6 pupil in Mrs Goodes' class. We paid tribute to her on Monday and Tuesday and we plan to have a memorial for her at a later date. We are sure that you join us in keeping her family in our thoughts and prayers.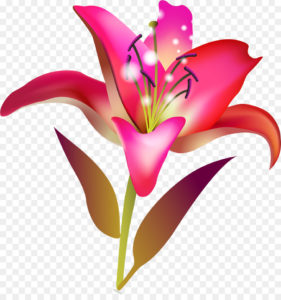 SILENT TEAR
Unknown
Each night we shed a silent tear,
As we speak to you in prayer.
To let you know we love you,
And just how much we care.
Take our million teardrops,
Wrap them up in love,
Then ask the wind to carry them,
To you in heaven above.
---
We are back in business!
It has been so wonderful having all our girls back albeit it be on alternate days. The joy and enthusiasm in our little ones is evident in their smiling eyes. Their spontaneous skipping is contagious and uplifting. Mrs Orsmond shared a beautiful story on the return of her little Grade Ones this week: When working nearby a little girl's desk she felt a finger gently stroking her hand, before she could respond she looked up to see a tilted head and contemplative smiling eyes. The little girl said, "I just missed you so much!". It is times like this that make it all worthwhile!
Teachers
by Kevin William Huff
Teachers
Paint their minds
and guide their thoughts
Share their achievements
and advise their faults
Inspire a Love
of knowledge and truth
As you light the path
Which leads our youth
For our future brightens
with each lesson you teach
Each smile you lengthen
Each goal you help reach
For the dawn of each poet
each philosopher and king
Begins with a Teacher
And the wisdom they bring.
And then a fun poem in memory of my teachers back in the 80's:
My Teacher Wasn't Half As Nice As Yours Seems To Be
Roald Dahl
'My teacher wasn't half as nice as yours seems to be.
His name was Mister Unsworth and he taught us history.
And when you didn't know a date he'd get you by the ear
And start to twist while you sat there quite paralysed with fear.
He'd twist and twist and twist your ear and twist it more and more.
Until at last the ear came off and landed on the floor.
Our class was full of one-eared boys. I'm certain there were eight.
Who'd had them twisted off because they didn't know a date.
So let us now praise teachers who today are all so fine
And yours in particular is totally divine.'
---
A reminder of arrangements for dropping and collecting your daughters:
 A reminder that all Foundation Phase children (Grade 1-3) are to be dropped off for screening in the mornings and collected in the afternoons from the Huntley Street gate.
 The Grade 4-7 girls will be screened at the Hall foyer and they need to be dropped off at Beaufort Street in the mornings.
 The Grade 4, 6 & 7 girls will be collected in front of the school office whereas the Grade 5 girls will be collected in front of the Pre- primary School Building.
 The Pre-primary girls will be dropped off and collected at the Pre-primary entrance.
We understand that there has been congestion of traffic particularly when fetching your daughter in the afternoons. To alleviate this we have made a plan to have less staff cars in Beaufort street which should allow more space for you to pull in, pick up/drop off and leave and we discourage you to park and remain in a bay for an extended time as this further adds to the congestion. We appeal to you NOT to double park, do dangerous u-turns and to allow your daughter to randomly cross the street wherever they wish. Please remind your daughter that she must use the pedestrian crossing whenever she needs to cross the road.
CANCELLATION OF THE 2020 NRF-SAASTA STEMI OLYMPIADS AND COMPETITIONS
Please note the following message we received regarding these:
In view of the impact the COVID-19 had on the schooling system, NRF-SAASTA has taken a decision to cancel the 2020 STEMI Olympiads and Competitions. Olympiads and competitions affected are:
• Natural Sciences Grades 4-6
• Natural Sciences Grades 7-9
• Astro-Quiz Grade 7
All learners who enrolled for the 2020 Olympiads will be able to participate during 2021 Olympiads using the registration fee already paid in 2020. Learners who have registered for 2020 and cannot participate in 2021 are legible to apply for refund.
CONQUESTA 2020
The 2020 Conquesta Olympiads have finally arrived. All the girls who signed up for the Olympiad will be participating in them throughout the week (31st August – 4th September). Olympiads will be be written in classes under the supervision of the class teacher. We hope that all the girls participating will enjoy the challenge. Good luck, girls!
Happy birthday to the girls who celebrated their birthday this week: Athena Mothudi, Siarra Appollis, Balelihle Jadi, Kwakuhle Mafani, Philasande Sandi, Mohlekesedi Zondani, Antoni Bozuza, Lunje Tshiki, Onikayo Gude, Lianke Cordier, Christelle Moriarty, Achumile Mpapela and Sinovuyo Mbolekwa.
Please note: If you would like to send a treat to school to celebrate your daughter's birthday with her class, please can we ask you to send individual treats (eg cupcakes) or preferably individually wrapped treats. This will minimise the contact necessary between persons and is a much safer option. Thank you for your understanding.
Warm regards
Mrs Michelle Rafferty
Principal