Message from the office
Narcissism seems to be more prevalent today than it ever was and I'm not sure if it is because the world at large is more aware of it, if it is more often diagnosed or whether it is because we as parents are promoting an environment that allows our children to develop narcissistic traits.
A narcissistic personality is characterized by someone who is self- indulgent, lacks empathy and who has an inflated sense of their self- importance and entitlement.
Although I acknowledge that there is far more to narcissism and the
relationship between it and one's upbringing, I thought the article '7 ways to nip narcissism in the bud' from
https://www.washingtonpost.com/news/parenting/wp/2015/03/11/7-ways-to-nip-narcissism-in-the-bud/ highlights the ways in how not to instill this in our children.
'Have you heard? There's a new study creating quite a buzz, probably among your friends too: It found that parents have a key role in whether their children become little despots. The findings found that parents who "overvalue" their children between the ages of 7 and 11 raised children who scored higher on tests of narcissism. In other words, parents who described their offspring as "more special than other children" and as deserving "something extra in life" had kids who think they're God's gift to the world.
"Children believe it when their parents tell them that they are more special than others," said Brad Bushman, co-author of the study and professor of communication and psychology at The Ohio State University. "That may not be good for them or for society."
It comes as no surprise that having children who think they are better than everyone else at anything they do isn't a good thing—for the children themselves and for society at large. And children can attest, parents are some of the worst when it comes to bragging about their children's achievements.
What struck me the most about the study was that in helping our children develop a healthy self-esteem, we can so easily slip into overvaluing their performances, which can then lead to a narcissistic attitude. As Eddie Brummelman, lead author of the study and a postdoctoral researcher at the University of Amsterdam put it, "Rather than raising self-esteem, overvaluing practices may inadvertently raise levels of narcissism." Parents should read the findings as a warning that labeling their kids as "extra special" may not be the self-esteem booster previously thought. "When I first started doing this research in the 1990s, I used to think my children should be treated like they were extra-special," said Brummelman. "I'm careful not to do that now." Here are seven ways we as parents can keep narcissism at bay in our kids and avoid overusing praise.
1. Love your kids, warts and all. The more we view our children as flawed (like we ourselves are), the more we will be able to love them in their imperfect state. None of us are perfect, and when we can accept that our children are not all geniuses or the next great sports star—that they are, in fact, wonderfully ordinary and average—we will be able to relax and enjoy them for who they are right now. The ability to recognize failings and to still love and accept them is one of the greatest gifts we can give our children.
2. Stick to the point with your praise. Think about how you feel when someone says, "Good job!" as opposed to "You really nailed that presentation by including those questions at the end. Gave us something to think about going forward with this project." General praise is much less meaningful than a compliment on a certain achievement. Our children are no different. When we are as precise as possible in our compliments, we tell them that we truly appreciate—and recognize—their effort.
3. Praise the present. When we talk in terms of "always" or "never," we negate the effort right in front of us. We also mar the satisfaction in a job well done if that job is lumped in with the past and future. This means we shouldn't tell our kids, "You always do such a nice job" when referring to their room cleaning. What we should say is something like, "You did a good job on your room today." That anchors the praise in the present and shows the child it's his current effort that's being complimented, not his general achievement.
4. Be sparing, but not a miser, with your praise. Kids don't need a lot of praise to build their self-esteem. The more you praise, the more the child craves compliments. When your child has had an overload of praise, she will start to crave it by asking you to compliment every effort she makes. Over-praising can also lead to a child viewing your compliments as meaningless and not special. Striking a good balance between too much and too little praise can be difficult but well worth the effort on our part.
5. Praise what is worthy of complimenting. More often than not, we tend to not think about what we're praising for our children. I'm as apt to toss off a generic, "Oh, great job, dear," as I am to truly think about why I'm complimenting my son's effort. If we praise everything a child does, the praise loses its effectiveness. If we praise nothing a child does, their self-esteem can suffer. Again, the middle ground is our friend in terms of praise-worthy actions and efforts. For example, rather than praising every good grade on a test in a subject that's easy for your child, praise the effort it took to finish a particularly difficult math worksheet. By using our praise judiciously, we help our children see that hard work pays off, that they are not special above all others, and that they have faults just like everyone else.
6. Teach the Golden Rule. The concept of treating others as you would like to be treated has taken a beating in today's all-about-me culture, but it's, ahem, golden in helping kids not think too highly of themselves. Have your kids memorize "Do unto others as you would have them do unto you," and use it to check motivations, actions and attitudes in their lives. This can be prescriptive against letting narcissism take root in their lives. When we think of others in terms of ourselves, we naturally are not putting ourselves on a higher plane above them and their needs. The Golden Rule helps to ground our children in a life of thinking of others.
7. Walk in their shoes. Along with the Golden Rule is the ability to empathize with others—the flip side of narcissism. The more we can guide our children in thinking about how the situation looks from the other person's point of view, the less likely they will develop an attitude of superiority. By pointing out how the other person might feel or why the other person might have acted a certain way, we help our kids think through situations with compassion rather than a "what's-in-it-for-me" outlook.
These are just some of the ways we can work with our children to have a healthy, open-handed approach to life, one that will embrace others as worthy of empathy and compassion. The more we can help our children see their limitations, embrace their abilities, and view others as worthy companions in their lives, the more we will help our children become happy, productive members of society.
---
Extramurals
Please note that we have shortened our school day to not only allow for our girls to study for exams but to also have some time to be physically active during the exam weeks. Physical activity is essential for our girls' bodies and minds and helps improve energy levels, relieve stress and improve their moods. It also helps make one more focused and think more clearly as it helps to deliver oxygen to the brain and related tissues that support memory, focus and mental concentration. It also improves one's self esteem and helps one sleep better. All of which is so important during exams, particularly when one can become overly sedentary while studying. Our extramural programme allows for a healthy break between classes and when they need to settle to study in the afternoons.
We are however closely watching the rise in Covid-19 cases in Makhanda, and with this in mind we have reduced the amount of days our girls will have sport without eliminating it altogether. We will re-evaluate this situation and our extramural programme on a weekly basis. Participation in our extramural programme is compulsory.
The extramural programme for next week accompanies this newsletter.
TIMES FOR IP (Grade 4-7) FOR EXAMINATIONS
Please note the following times that we will follow until Friday, 25 June to accommodate the examinations. Please note that every teaching day counts. Not only will we continue with lessons after each exam in the morning, we will continue with our syllabus after the exam weeks end. Teaching will continue from 25 June – 9 July 2021. Your daughters must attend school until the 9th of July.
The Pre-Primary (Gr 00&R) and Foundation Phase (Grade 1-3) will continue with normal times.
07:00-07:40: Screening (arrive at school by 07:35 at the latest)

12:45: Home time for girls who do not have extramurals
13:00-14:00: Extramurals & Intervention sessions (some intervention
sessions end at 14:45)
EXAM TIMETABLE
Mon. 14 June

Exam

Gr 4-7: Maths paper 1&2

Tues. 15 June Exams

Gr 4-7: Afr/Xho Comp.&Lang.

Gr 7: EMS

Wed. 16 June

Youth Day

NO SCHOOL

Thurs. 17 June

Exam

Gr 4-7: NS

Friday, 18 June Exam

Gr 4-7: English Comp.& Lang.

Mon. 21 June Exams

Gr 4-6: Life Skills

Gr 7: LO

Gr 7: Tech.

Tues. 22 June

Exam

Gr 4-7:Geography

Wed. 23 June Exam

Gr 7: Art

Grade 4-6: History revision

Thurs.  24 June Exam

Gr 4-7: History

YAY!

EXAMS

ARE     FINISHED!
---
Personality of the Week
Micarlin Daniels for Kindness and Consideration. Thank you, Micarlin for caring for others!
Ndlulamthi Badge of Excellence
Azile Hambaze was awarded her badge this week as she is noted for her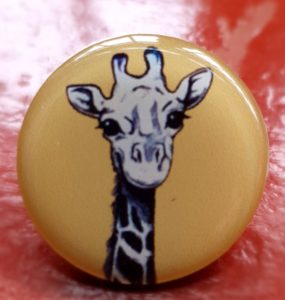 dedication and for being a polite and respectful pupil. She is exceptionally hard working and her neatness and attention to detail in her academics is commended. Azile is also committed to her extra mural activities. Well done, Azile, you are a beautiful example of an exemplary VP girl.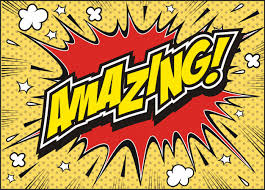 Merits
The following girls have received over 250 merits so far this year: Aqhama Mamani, Joylyn Chikiwa, Faye Jordaan, Asavela Mtuze, Megan Peinke and Liyabona Mbutye. Well done and keep it up!
Birthday wishes
The following girls celebrate their birthdays next week: Bridget Akpeng, Tariro Chikafa, Rachel de la Mare, Layola Loliwe, Skyla Davies, Zothando Mzileni, Owami Shabalala, Sibonokuhle Benge, Sinesipho Mafani and Zinathi Mabunda. Have a very happy birthday!
Art project donations.  Ms Ebel has asked for donation of large yoghurt containers and items such as fabric, beads, glitter, string etc that can be used as texture for the Grade 5 art project next term. If you have items such as these please drop them off at the office or your daughter can give them to Ms Ebel directly.
Albany Bread "collect a bag" competition. We have already collected over 350 Albany bread bags! Please keep sending them in.
Warm regards
Mrs M Rafferty
Principal
UPCOMING DATES
Wednesday, 16 June ……..Youth Day (Public Holiday)
                                          NO SCHOOL