Message from the office
Thank you for your understanding with regards to the disruptions the strikes have caused. We have been through many challenges as educational institutions of late and we appreciate it when we have encouraging words and understanding from our parent body.
As shared on our notice sent out yesterday we will closely watch the situation in town and try our utmost to give you timeous notice with regards to school opening on Monday or not. We have provided two possible exam timetables to accommodate either eventuality. We have tried to stick to the original timetable as closely as possible and if your girls were prepared for their original days it should only entail revision for the new dates.
Please find my original message (written before the strikes) which seems even more relevant than before. I am sure that you too are aware of many people who are struggling at the moment. Many are just barely coping and battling through each day. Little things that used to be easy to handle, now seem to be big enough to break people.
Our world appears to be at odds with each other, people are being offended, others are being unapologetic and un-empathetic and others feel marginalised and misunderstood and relationships are brittle. This, on top of the anxiety that COVID-19 has caused, makes the world feel like an unsafe and unhappy place and this is causing much anxiety for our youth today.
People are delicate and sensitive and this includes our little girls who are
not immune to the trying times we are in and they are also very sensitive to the challenges their family members are facing. We, as a staff, are finding ourselves counselling and comforting more and more fragile girls who are facing many struggles and who are trying their best to cope with each day.
Although we can't completely protect our children from the harsh realities around us at the moment, we can try our best to provide them with a softer cushion to land on by being cognizant of the many things we do on a daily basis and we can try to provide them with some tools to manage the stressors that they are able to control. Try these few things that may help ease the tensions our little girls may be facing:
• Avoid TV programmes that add to a sense of violence and uncertainty. More than ever opt for "feel good and happy" movies/programmes for our children to watch.
• Watch out for music that our girls may be listening to, that fuels anger and bitterness. Encourage music that is uplifting and soul enriching.
• Limit or manage how much news your daughter watches and what they are viewing on social media. Although they need to know what's going on in the world around them, a bombardment of it can cause anyone at any age to have a sense of unease.
• Mind your conversations. Be very selective in what you share with your children. Protect them, they are little, don't burden them with issues that they don't need to know.
• Hug your children and be as affectionate as you can. We aren't able to do it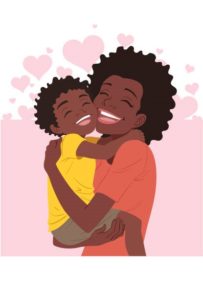 at school and the soul craves it.
• Although you may be struggling, the smallest thing you can do for your daughter is to have a set routine that will give your child security. Ensure that she knows who will fetch her, and that she is fetched on time. Ensure she goes to bed at a set time each day, so she gets enough sleep. Get the family up early every day and get your child to school on time. All this will ease her anxiety and make her feel secure. As children, they need to know that the adults in their lives are in control and can be trusted.
• Allow your child a space to share her feelings and fears with you, acknowledge them and let her know that you can get through it together and correct any misconceptions she may have. Let her know that you will always love her unconditionally.
• Our girls often have friendship issues and this often seems to get worse from Grade 5. This too is when their friendships become more important in their lives than ever before. Often there may be a 'break up' of friendships that they'd had since they were in Grade 1, as they start to discover their own unique interests and talents. The 'break-up' can be devastating and girls can be very unkind. Support your daughters through these difficult relationships and through it all, remind them to always be kind. We need to teach our girls that just because someone is no longer their close friend, doesn't mean that the friend is now an awful person.
• Make a conscious effort to do things as a family that will still ensure your safety during COVID19, but will also give you time to relax, bond and release those 'feel good' chemicals for everyone.
• If you are feeling overwhelmed or are very worried about your daughter's emotional well-being and state of mind, please let us know your concerns so we can try to support both you and your daughter through these challenging times.
---
Happy Fathers' Day
We would like to wish all those wonderful father figures in our girls' lives a very happy Fathers' Day on Sunday! Whether you are a grandpa, uncle, big brother, close family friend or dad, thank you for loving our little girls!
---
Happy news….
Congratulations to Ms Grobbelaar who got married recently and is now Mrs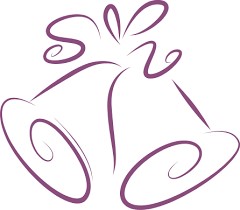 Calitz and to Ms Hanslo who will be getting married this weekend and will return to school on Monday as Mrs Turner. We are so happy for you both and wish you much happiness!
---
TIMES FOR IP (Grade 4-7) FOR EXAMINATIONS
Please note the following times that we will follow until Friday, 25 June to accommodate the examinations. Please note that every teaching day counts. We continue with our syllabus after the exam weeks end. Teaching will continue from 25 June – 9 July 2021. Your daughters must attend school until the 9th of July.
The Pre-Primary (Gr 00&R) and Foundation Phase (Grade 1-3) will continue with normal times.
07:00-07:40: Screening (arrive at school by 07:35)
12:45: Home time for girls who do not have extramurals
13:00-14:00: Extramurals & Intervention sessions (some intervention sessions end at 14:45)
After exams, as from Monday the 28 June, we will resort back to finishing school at 13:45 for Grade 4-7. We will once again monitor the COVID 19 situation and assess our extramurals on a weekly basis. A reminder that while we do have an extramural programme it is compulsory for all girls to participate.
EXAM TIMETABLE  (if Monday is a school day)
Mon. 21 June Exams

Gr 4-6: Life Skills

Gr 4-6: English Comp & Lang

Gr 7: LO

Gr 7: Tech

Tues. 22 June

Exam

Gr 4-7:Geography

Gr 7: English Comp & Lang.

Wed. 23 June Exam

Gr 4-7: NS

Gr 7: Art

Thurs.  24 June Exam

Gr 4-7: History

Gr 7: Dance Prac

Fri. 25 June

Exam

Gr 7: Drama Prac
EXAM TIMETABLE
If school is cancelled on Monday – notice will be sent out on Sunday
Tues. 22 June

Exam

Gr 4-7:Geography

Gr 7: English Comp & Lang

Wed. 23 June Exam

Grade 4-7: NS

Grade 7: Art

Thurs.  24 June Exam

Gr 4-7: History

Gr 4-6: English Lang & Comp

Gr 7: Dance Prac

Fri. 25 June

Exam

Gr 4-6: Life Skills

Gr 7: LO

Gr 7: Drama Prac
---
Merits
The following girls have received over 250 merits so far this year: Ovayo Mdledle, Okusha Dingani, Eleni Kyazze and Yakhanani Yapi.
Well done and keep it up!
---
Birthday wishes
The following teacher and girls celebrate their birthdays next week: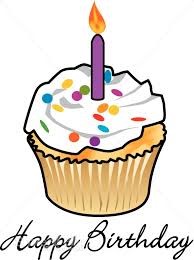 Ms Hanslo, Aventhandwa Ponoshe, Lithalelanga Tabensky, Ella Radovic, Tatiana Radovic, Lithalethu Santi and Nakweziphi Mthetho.
Have a very happy birthday!
---
Art project donations. Ms Ebel requests donations of large yoghurt containers and items such as fabric, beads, glitter, string etc that can be used as texture for the Grade 5 art project next term. If you have items such as these please drop them off at the office or your daughter can give them to Ms Ebel directly.
Albany Bread "collect a bag" competition. We have already collected over 400 Albany bread bags, thank you! Please keep sending them in.
Extramural programme 21-25 June
Warm regards
Mrs M Rafferty
Principal