Message from the office
We can finally breathe a sigh of relief as we have managed to get through the exams. It is a stressful time for all and I know that so many of you probably feel as if you've also been writing exams yourselves. Thank you for supporting and encouraging your daughters through their exams.
Please remember that every teaching day is invaluable and we need all girls to attend school every day for the last two weeks of school. We will be continuing our syllabus and teaching, making the most of every school day that we have as we do not know what the third wave may bring and how it will impact our school days going forward this year.
We are delighted that the Department of Health has opted to vaccinate the education sector. Many of our teachers and some support staff were vaccinated this week. I know that this will minimise the infections that may take place and be spread beyond our school environment.
This week we have noticed an increase in the number of people getting tested for COVID19 and those who need to go into quarantine. The cases are rife in Gauteng and the Western Cape and it is only a matter of time before we start to feel the impact of this third wave. We will resort back to our full academic day as from Monday and our IPs (Grade 4-7) will finish school at 13:45 (please see the attached times as a reminder), however we have decided that as a precautionary measure, we will not have extra murals for the last two weeks of term to limit our girls' interaction outside of the classroom and to keep us all safe. Please try to make sure that your daughter is fetched timeously after her school day. School times next week will be as follows:
Screening
Gr 4-7:  07:00 – 07:40

Gr 1-3:  07:15-07:45 

Home time
Gr 4-7: 13:45    FP: 12:45
All grades
NO EXTRAMURALS
Keep safe dear VP families. I pray for God's hand of protection over all of you!
---
Staff news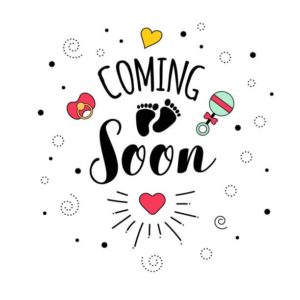 Mrs Sauls will be going on maternity leave next week Friday, 2 July. As from Monday our Grade 6s will return to three classes and Ms Futter will take over Mrs Sauls' class. Mrs Calitz will go on maternity leave at the end of the term and Ms Slabbert will be filling in for her as from Term 3. We have no doubt that our little Grade 00s will adjust quickly to their new teacher.
We wish both Mrs Sauls and Mrs Calitz all the best as they welcome their little girls into the world.
---
Merits
The following girls have received over 250 merits so far this year: Iyana
Myataza, Cazlin Du Plessis, Lejaye Du Plessis, Jayla Frans, Sambese Njilo, Sanda Stofile, Thobile Willy, Chenelle Tupiri, Zehra Rizvi and Iminathi Nkatsha. Well done and keep it up!
---
Birthday wishes

The following teacher intern and girls celebrate their birthdays next week: Ms Denston, Uminathi Kate, Linamandla Teyise, Zama Gwarube, Amy-Leigh Jacobs, Luyolise Nakase, Chelsey Koesnel, Shaziah Loutz, Katherine Marais, Zimfefe Kopo, Olothando Sityata, Kendra Chrisjan and Gabriel Nazley. Have a very happy birthday!
---
Art project donations. Ms Ebel requests donations of large yoghurt containers and items such as fabric, beads, glitter, string etc that can be used as texture for the Grade 5 art project next term. If you have items such as these please drop them off at the office or your daughter can give them to Ms Ebel directly.
Albany Bread "collect a bag" competition
This week Mrs Lang was surprised by a beautiful bouquet made out of Albany bread bags. Thank you, Zazi! Due to your continued support we have now collected 670 bags. Please keep sending them in, the competition ends on the 30th of July, let's aim for 1000 before then!.
Bread tags for wheelchairs
Ms Putzier would like to thank her class and their families for making such an effort to contribute to the collection of bread tags. The bread tags are given to Association for Persons with Physical Disabilities (APD) which collects them in order to get wheelchairs for needy disabled members of our community. Bread tags are made of High Impact Polystyrene and they have a good recycling value. A bread bag full of tags holds 1kg of tags and it takes 200kg of tags to bring in enough money to buy one wheelchair. One of Ms Putzier's girls brought four bread bags full of tags this week and Mrs Lang also received a bottle with over a thousand breadtags!
Warm regards
Mrs M Rafferty
Principal