Message from the office
We are very excited to have our Arts and Culture Week next week which will be filled with fun and creativity. I thank the teachers for their imagination and willingness to provide our girls with a week filled with joy and inspiration.
Pablo Picasso said, "Every child is an artist. The problem is how to remain an artist once we grow up." Television, computer games and excessive time online as well as too many structured activities in the afternoons have had a negative impact on our children's natural ability to be creative. This is particularly evident when our girls attempt to do creative writing, where stories come straight from a popular animation and there appears to be little ability to create an original storyline and plot.
We need to deliberately provide activities that will encourage our girls' imagination and creativity. Not only is reading to our children essential for developing originality and inventiveness, but so is finding time for our children to engage in imaginative play and exploration. Play that is not adult driven or directed. Do you remember playing 'House- House' or 'School-School' and the stories you would roleplay with your friends? Such play is essential for developing inventive and innovative thinkers. Board games are also a wonderful way to develop a creative mind and so is messy and uninterrupted outdoor play. Remember too, not to be overly critical of your child's creations or ideas, focus on the process rather than the product as when a child fears harsh judgment, her disinhibitions and innate artistry will be stifled.
Creative children think out of the box, are able to realise that there is more than one solution to a problem, are not afraid to try something new or different and find challenges exciting and fun and do not tend to shy away from them. Each child has a unique mind and by encouraging their creativity we allow for them to place their own stamp on the world which no one else can, or may have thought of.
Albert Einstein said "Creativity is intelligence having fun". And that is so true! So next week we will be having intelligent fun with our girls. Please don't forget to ask them about each day and what fun they had! Creative conversations are so important too!
"Simplify, slow down, be kind. And don't forget to have art in your life – music, paintings, theatre, dance, and sunsets."- Eric Carle
Arts & Culture week – IP (Gr 4-7)
For our Arts & Culture afternoon activities our IP girls have been split into their original blue and green groups and they should have already signed up for the creative sessions that are available on their groups' afternoons. Blue groups' creative sessions are on Monday and Wednesday afternoon (13:45-14:30) and the Green groups' creative sessions are on Tuesday and Thursday afternoon (13:45-14:30). All girls are expected to be involved in both afternoon activities.
Our Best Speakers competition will be on Monday and we will have our Interhouse hockey and netball on Wednesday. Only senior team members will be participating and all participants will be notified. Due to Covid regulations and protocols, there will be no spectators allowed at these events.
IP (Gr 4-7) girls have been challenged to dress up with a certain theme.
Monday 16/8: Come dressed as a woman that inspires you.
Tuesday 17/8: Hat day. Bring a creative hat to wear at school. (Wear School Uniform) Wednesday 18/8: Come dressed in sports clothes and house shirts.
Thursday 19/8: Come dressed FUNKY! Be CREATIVE!!
The full schedule for next week accompanied the newsletter.
Arts & Culture Week – FP (Gr 00-3)
While the Foundation Phase are not involved in Arts and Culture Week to the same extent as the Intermediate Phase we do have a few fun activities planned for our girls during the morning at school.
Each class from Grade 00 to Grade 3 will have a turn to participate in a dance workshop with Miss Knott-Craig during the school day. Your daughter's teacher will let you know which day this is on, and the Gr 1-3 girls will be reminded to wear her sports uniform to school on that day.
Gr 1-3 Dress up days
Tuesday is Hat Day and everyone is encouraged to wear a fun or creative hat (that you've made yourself) to school.
On Thursday we will all be dressing up! The theme is, COME DRESSED FUNKY! Be creative, anything goes!
And on Friday the Grade 1s, 2s and 3s will be doing a collaborative outdoor art project. Please may we ask that you make a contribution to this by providing your daughter with a box of coloured chalk (24 pieces).
---
Music
Our young musicians will perform in a series of break time concerts as part of the Arts and Culture week, starting on Monday. This is an ideal opportunity for our girls to get some valuable live performance experience in a non-competitive environment. Good luck, girls!
---
Eisteddfod
We have received a record-breaking 120 entries for the VP Eisteddfod this year! It is wonderful to see this kind of enthusiasm in the arts. Please note that today is the deadline for submissions, and adjudication will take place next week.
Videos can be sent to Mr. Wynne as email attachments: d.wynne@victoriaprimary.co.za and any large videos can be compressed by following the link to freeconvert on the school's website.
---
Thank you
Thanks to Mila and the McConnachie family for the donation of books for our school library.
---
Welcome baby, Mila!
We are delighted to announce the birth of baby Mila who safely arrived on
the 5th August. We wish Mr and Mrs Calitz (neé Ms Grobbelaar) rich blessings and much happiness with their new baby girl!
---
Merits

The following girls have received over 250 merits so far this year: Yayama Kom, Jaysea Botha, Kylie Daniels, Sally Kadye, Shene Lockwood, Lithalethu Santo and Ashante Sinyanya. Well done and keep it up!
---
Donations
We would appreciate any donations of old newspapers to be used in our Pre-primary classes and for other creative lessons.
We would like to cheer up the school grounds by painting beautiful murals and quotes on the wall at the tennis courts. If you have any wall paint you could donate for this project we would be most grateful. We can use any colour that you can contribute.
---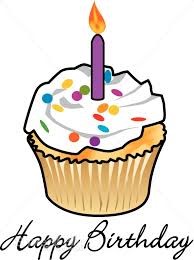 Birthday wishes: The following staff and girls celebrated this week: Madison Edwards, Sanelisiwe Malusi, Cherise Mardon, Okusha Dingani, Jaydee Jacobs, Rachel Mostert, Lilithalethu Nkayi, Mihle Hlomendlini, Ovayo Mdledle and Che'nelle-Shillon Tupiri. Happy Birthday!
Warm regards
Mrs M Rafferty
Principal