Message from the office:
Our Arts and Culture week has been such a success and it was a pleasure to see the excitement and joy in our girls as they came dressed up and participated in the various activities on offer. I thank the teachers for bringing colour to our school and our week and to our girls for their enthusiasm and creative outfits. Please visit our Facebook page where we have posted many delightful pics of our happy week.
The number of COVID cases in Makhanda has increased steadily over the past two weeks and unfortunately we as a school are not immune. We need to be extra vigilant when implementing our protocols and at screening in the mornings.
When we have a positive case reported to us, we have to report it to the Department of Health and the Department of Education. I have been extremely impressed with the advice and care that the DoH have provided us with, when a case arises. I know that they have taken a stance that has been perhaps overly cautious but I'd like to think that this is better than doing the bare minimum. I feel very confident that the DoH is giving us sage advice as they have doctors at their call to give us the best solution for each case. Mr Betela at the Education Department has also been extremely supportive as we report each case and as we implement interventions. We are trying our utmost to be transparent as each case arises that affects our school and I thank you for not panicking and for cooperating with us in such a positive manner. Please always bear in mind that every decision and action we take is with much consultation with the DoH and their doctors who are dealing with COVID cases on a daily basis.
I attended a Department of Health webinar yesterday regarding COVID in our schools. The DoH representative stressed that they take each case on merit and weigh the risk on a case by case basis. The DoH stance is to keep a school open based on the evidence on hand and from there make an informed decision. He stated that 99% of the time there is NO NEED to close an entire school. He stressed that he understands the anxiety of parents at this time but this can cause irrational decision making and we need to trust the DoH team to make informed decisions.
Here is an excerpt from our COVID SOP document regarding parent/guardian responsibilities (for the full document please go to our website www.victoriaprimary.co.za):
1. It is very important that parents keep unwell children at home. If your child is unwell or if she has a temperature, please monitor her closely at home and if concerned report to your GP or clinic.
2. Parents are also to declare whether their children have had *close contact with anyone who has COVID-19.
3. Parents should not send their child to school if someone in their household or someone they have been in close contact with, is awaiting a COVID test result.
4. Testing should only happen 5-8 days after the onset of symptoms or after close contact with a known COVID positive person took place. Testing earlier can result in a false negative result and a child/staff member may still be required to isolate for ten days.
5. If the testing takes place in the required 5-8 days and the test comes back negative, the child/staff member may return to school.
6. If a child/staff member does not go for a test at all, after onset of symptoms or close contact with a COVID positive person, she/he will be required to isolate for the full ten days after onset of symptoms or contact. (Please always consult with your GP if you are uncertain)
7. If a pupil/staff members' test comes back positive, parents are required to inform the school so that the school principal may contact the DoH and DoE to ascertain the impact this may have on the school and the necessary steps that may be required to limit further spread of the virus.
8. Each case will be assessed on merit. Positive cases may be required to complete a close contact list (Contact Line List) for the DoH
9. If a child/staff member is identified as a close contact they may be requested to go for a test and this will be the responsibility of the parent to do this when requested.
10. If a child is placed in isolation, it is expected that no social gathering will happen at home
*Close Contact: Someone you have been in contact with for more than 15 minutes, closer than 1.5m.
On a more positive note I thought I'd share my thoughts on having a daughter especially after observing the different personalities during our Arts and Culture Week:
What it is to have a daughter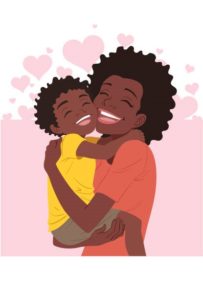 She may have tantrums about wearing all pink and frilly skirts or she may be thrilled with cargo pants and camo
She may love her dolls and rainbow playhouses or she may dive in mud and rough play
She may be intrigued with long hair, make up, high heels and handbags or she may be more thrilled by drills, hammers and nails
She may love to colour and draw, read books and play quietly or she may roar and climb trees and be heard before seen
She may be unassuming, gentle and affectionate or she may be curious, gregarious and incessantly chatty
She may fear strangers and love what's familiar and struggle to let go of your hand or she may thrive on meeting new people and quickly leave you behind
She may be easy, obedient and agreeable or she may be challenging, overly questioning and stubborn
She may be all these at different times of the day, on different days and you don't know what to expect or she may be the same all the time no matter what.
What we do know is that she is a gift
And we are privileged to say we have a daughter
Some days you may not agree, some days you may say 'Why me?' or "God help me!"

But she is a friend for life and because of her, we are incredibly blessed.
---
Extramurals/Interventions
We as a school have made a decision that while we are facing an increase in this pandemic we will only implement a very limited extramural programme focussing mainly on academics and where there is limited movement and interaction. This programme is attached to our newsletter.
---
Well done!
Congratulations to our Grade 7 girls who were awarded academic colours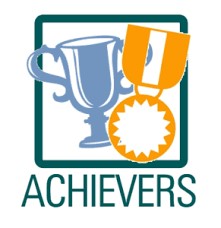 on Monday. We have had a record number of recipients this year and I am especially proud of them for achieving this in spite of our lockdowns and challenges faced over the last year. To be awarded full Academic Colours girls are to have achieved an Honours Award for Grade 6 in June and December and again in June of Grade 7. To receive Academic Half Colours girls need to achieve an Honours Award in June of Grade 7 only.
Half Colours: Rachel Wilhelmi
Full Colours: Eve Daniels, Okuye Funani, Lusanele Kesa, Iyonke Nogqala,
Haidee Thondhlana and Olivia Weyl. Well done on this fantastic achievement, girls!
---
Best Speakers
This week we had our annual Best Speakers event, the adjudicator, Kristen
Swarbrook was very impressed with the high standard and all the finalists did us proud.
The finalist for each grade were: Gr 4: Ifoema Nnadozie; Cassandra Radovic & Talitha Dingani. Gr 5: Lelona Kuselo, Lethabo Maneli & Zehra Rizvi. Gr 6: Faye Jordaan, Nqobile Gxashe & Sophie Büttner and Gr 7: Aphiwe Bota, Tatum Jacobs, Kwakhanya Nongubo & Haidee Thondhlana.
The Best Speakers for 2021 are as follows:
Gr 4: Talitha Dingani
Gr 5: Lelona Kuselo
Gr 6: Sophie Büttner
Gr 7: Aphiwe Bota
Well done, girls and thank you, Ms Miskin for organising this event.
---
Tennis update from Ms Miskin
We have been very fortunate to be able to continue with Tennis throughout the year, given all the hiccups along the way. Our dedicated Team Tennis Players enjoyed a few afternoons playing in the VP Senior Tennis Championship doubles and singles competition. It is always such a privilege to watch such a lovely bunch of girls play, interact and enjoy their sport, all under strict Covid regulations. I would like to thank the girls for always having a positive, caring attitude towards their team mates. Our singles champion for 2021 is Nicole Swart and the runner-up is Grace Mayekiso. They were also named our Doubles Champions. Excellent work, girls. I am proud of you.
---
Merits

The following girls have received over 250 merits so far this year: Viola Stoloff; Taylor Aries; Onothando Mavumengwana, Nqobile Gxashe and Litha Tabensky. Well done and keep it up!
---
Donation to the Library
Many thanks to Aliyah Bezuidenhout for the generous donation of books to the library. We look forward to being able to enjoy them.
---
Donations
We would appreciate any donations of old newspapers to be used in our Pre-primary classes and for other creative lessons.
---
Birthday wishes: The following staff and girls celebrated this week: Mrs Coetzee (Hostel Matron). Ms Oerson, Siyolise Baxana, Kungawo Kosa, Lwandle Ralo, Nalu Mfiki, Lethabo Maneli, Minentle Majova and Alunamda Rafa. Happy Birthday!
Warm regards
Mrs M Rafferty
Principal
UPCOMING DATES
Friday, 27 August – Hostel Leave Out
Sunday, 29 August – Boarders return