Message from the office
Our theme this year is; 'Be Humble, Gracious and Kind'. In the context of the COVID pandemic, this means being supportive and understanding of each other as one gets sick or as another experiences a loved one being sick. There should be no shame or condemnation when we get sick or are identified as a contact. We cannot afford to adopt an attitude of judgement as no one is immune and we are equally susceptible, just like we would be with flu.
As a school we are required to treat each positive case as confidential and this is not due to the shame that comes with it but rather that each person has the right to anonymity- this is not our story to tell. We need to adopt an attitude of empathy knowing that we can all get it, humility knowing that we are no more immune than the other, grace in that it is only by grace that we have not yet got it, or that we have recovered, and kindness as it is through empathy that we can understand the challenges one may feel when sick, having to be off work or school and the challenges that daily life still places on you regardless, and the fear and anxiety one may be feeling.
Let's support and encourage each other at this difficult time and be careful how we react and respond to news of a new infection as how we respond will greatly influence how our children perceive and cope with the pandemic around them. Our world needs a little more love and compassion and a lot less judgement. Logical and calm reactions will go a long way to guide us all through this.
"Ah, kindness. What a simple way to tell another struggling soul that there is love to be found in this world." – Alison Malee
"Opinion is really the lowest form of human knowledge. It requires no accountability, no understanding. The highest form of knowledge… is empathy, for it requires us to suspend our egos and live in another's world. It requires profound purpose larger than the self kind of understanding." – Bill Bullard
"Peace doesn't deny difficulty, but it has an inner calm and quietness even while enduring the difficulty." -Glenn C. Stewart
---
Extramurals/Interventions
Based on the number of Covid cases we will continue to follow a limited extramural programme. Please see the latest schedule which was sent home with the newsletter.
---
Merits

Mia Lee Muller has received over 250 merits so far this year. Well done!
---
Eisteddfod
Despite recent delays we hope to begin adjudicating next week. There is a large volume of entries but we hope to have results soon.
---
Music
Last week, our Foundation Phase musicians performed for their classmates in two break time concerts. This concert series will continue on Wednesday and Thursday next week, where our IP musicians will perform.
Reminders: Music assessments for term 3 will be conducted from 6 to 10 September.
Although sports have been put on hold, all music extramurals continue. Girls are reminded to arrive promptly.
---
Date change
Please take note that the Natural Sciences Olympiad will now be written on the following dates: Gr 4-6: 19 October & Gr 7: 21 October
---
Bible Study
We have decided to start Bible Study from next week Friday (3rd September). Unfortunately due to Covid and in order to maintain social distancing we will only be able to fill one classroom, so this will limit numbers. Every week a different grade will have a chance to attend. Next week will be for Gr 2s & Gr 4&5s only. There will be a sign-up sheet on Miss Putzier's door every Monday.
---
Sunflower Day 2021
Mrs Mgogo and Mrs Orsmond are selling TOPES (Tubes of Hope) for R30. By
buying a TOPE you are helping to fund donor testing, awareness campaigns and public education about blood stem cell donation in the fight against blood cancers in South Africa.
Girls may wear their TOPES to school on the 17th of September. If you already own a Sunflower Fund TOPE and choose not to purchase a new TOPE, the old ones may be worn with a R5 donation.
---
Donations
We would appreciate any donations of old newspapers to be used in our Pre-Primary classes and for other creative lessons.
---
Birthday wishes
The following girls celebrated this week: Liyanda Ntshanyana, Athena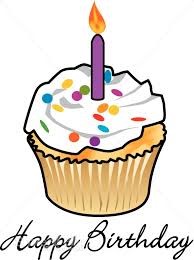 Mothudi, Siarra Appollis, Balelihle Jadi, Kwakhuhle Mafani, Thorin Prince, Philasande Sandi, Lunje Tshiki, Lianke Cordier, Christelle Moriarty and Achumile Mpapela. Happy Birthday!
Warm regards
Mrs M Rafferty
Principal