Message from the office:
The COVID pandemic has, more than ever, highlighted the crucial need for parental involvement in children's schooling. Parents are required to be more hands on and ensure that work is done at home more than ever before. We are most thankful to our many parents who have managed the demands of work and still find the time to ensure that homework or 'home work' is done and done well.
As a school we have always expected our parents to check their children's diaries and to check that their daughters have completed their work. Currently, if a child is placed in isolation, our teachers are taking great pains to ensure that the girls are sent work so that they don't fall behind and it is most disheartening when they return with little or no work done.
Having to stay at home and/or be in isolation is now a reality many of us have, or will face and our girls cannot afford to treat these days as a holiday when teaching continues at school. When at home, girls need a routine to ensure that they are spending their days completing their school work as they would if they were at school. Many girls are anxious to return to school once they have been at home and this, more often than not, is due to them being overwhelmed and anxious about having done very little work while they were at home.
All our girls, to varying degrees, need some guidance and supervision to ensure that work is done at home. If a child is sent home for an extended period of time, you should receive a list of work that she is expected to do to keep up to date. At the end of each day, make your child accountable by asking her to show you what she has done and tick it off the list, and if it is not done properly or to the best of her ability, insist that she improves it. At no point are you as the parent expected to do the work with her or for her. She should and must do it herself, as she would be expected to do so in the classroom, although a little guidance and encouragement is always welcome. The same principles apply to homework every day. Pupils must have 'ownership' of their work and they must learn to face consequences for work not done. If you send letters of excuse because she has not managed her time wisely, you are not teaching your child that actions (or lack thereof) have consequences.
Show your child that you take an interest in her schooling and value her education, that you expect her to do things properly and to the best of her ability by being active and deliberately involved in her schooling. And remember some things aren't negotiable, your daughter must do her homework, she must do it before TV time and she must show you her work when you ask. And be fair to your child too, limit the distraction at home as much as possible and don't overburden her with extra home chores because she is now at home during the day.
Getting your child into a good school and ensuring that one prioritises the payment of school fees is but a very small fraction of the role parents need to play in their child's education. The triangle of parent, child and teacher is essential in ensuring that each child achieves her full potential.
---
Congratulations
Our two Personality of the Week recipients are Emihle Matyholweni and
Kungawo Kosa for Honesty. Thank you girls for also demonstrating thoughtfulness and kindness and for being an example to others.
Our new Ndlulamthi Badge recipient is Siphesihle Chrisjan who has shown great kindness, consideration, humility and compassion for others this year. She has extended a helping hand to her friends when they are feeling sad or sick. Siphe has been extremely generous and quick to help others. She is a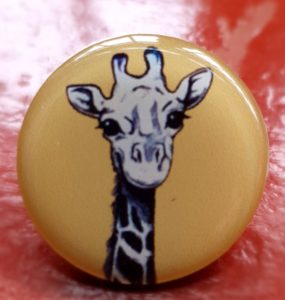 hardworking little girl and takes pride in her work. She has also demonstrated impeccable behaviour both in the classroom and during break time. For her compassion, hard work, generosity and her conduct, she has been recognised. Well done, Siphe. Keep this up!
---
Extramurals/Interventions
Based on the number of COVID cases we will continue to follow a limited extramural programme. As from Tuesday, 14 September we will implement a programme that will get our girls more active again. This information will be in included in next week's newsletter.
---
Merits
Lande Gxina, Kholosa Waka, Jaysea Botha, Jaydee Jacobs, Shaziah Loutz,
Sanelisiwe Malusi and Asanele Mvela have received over 250 merits so far this year. Well done!
---
Date change
Please take note that the Natural Sciences Olympiad will now be written on the following dates: Gr 4-6: 19 October & Gr 7: 21 October
---
Bible Study
We have decided to start Bible Study again. Unfortunately due to Covid and in order to maintain social distancing we will only be able to fill one classroom, so this will limit numbers. Every week a different grade will have a chance to attend. Next week Friday, 10 September will be for Gr 3s & Gr 6&7s only. There will be a sign-up sheet on Miss Putzier's door as from Monday.
---
Sunflower Day 2021

Mrs Mgogo and Mrs Orsmond are selling TOPES (Tubes of Hope) for R30. By buying a TOPE you are helping to fund donor testing, awareness campaigns and public education about blood stem cell donation in the fight against blood cancers in South Africa.
Girls may wear their TOPES to school on the 17th of September. If you already own a Sunflower Fund TOPE and choose not to purchase a new TOPE, the old ones may be worn with a R5 donation. Please do not use these as masks.
---
Donations
We would appreciate any donations of old newspapers to be used in our Pre-Primary classes and for other creative lessons.
---
Birthday wishes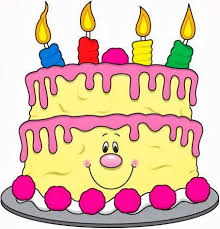 The following staff and girls celebrated this week: Ms Ebel, Chloe Bowker, Maria Correa, Kamila Madubela, Zehra Rizvi, Nicole Swart, Lakhe Jubase, Grace Ruwanza and Rayvene Peters. Happy Birthday!
Warm regards
Mrs M Rafferty
Principal