Message from the office
The pandemic has placed an extended strain on many people's relationships and finances and we are noticing a fragility and anxiety in our girls that wasn't there before. The increase in apprehension can be attributed to the stress that many are sensing at home and from the uncertainty in the world in general. We must never underestimate how perceptive our children are of the changes and anxieties we are experiencing as adults and we need to ensure that we prioritize our children's mental health. On the flipside this will be very difficult to do if you yourself are struggling and we appeal to you to also seek help if you are also not coping during this time.
Taken from healthychildren.org these are signs your daughter may display if she is feeling overwhelmed: "Recognizing signs of stress in your child
Signs of stress and mental health challenges are not the same for every child or teen, but there are some common symptoms.
Young children may show backward progress in skills and developmental milestones. They may also have increased problems with:
• fussiness and irritability, startling and crying more easily, and be more difficult to console.
• falling asleep and waking up more during the night.
• separation anxiety, seeming more clingy, socially withdrawn, hesitant to explore, and seeming to fear going outside.
• hitting, frustration, biting, and more frequent or intense tantrums.
• bedwetting
• urgently expressed needs while seemingly unable to feel satisfied.
• conflict and aggression
Older children and adolescents may show signs of distress with symptoms such as:
• changes in mood that are not usual for your child, such as ongoing irritability, feelings of hopelessness or rage, and frequent conflicts with friends and family.
• changes in behaviour, such as stepping back from personal relationships.
• a loss of interest in activities previously enjoyed.
• a hard time falling or staying asleep, or starting to sleep all the time.
• changes in appetite, weight or eating patterns, such as never being hungry or eating all the time.
• problems with memory, thinking, or concentration.
• less interest in schoolwork and drop in academic effort.
• changes in appearance, such as lack of basic personal hygiene
• an increase in risky or reckless behaviours, such as using drugs or alcohol.
• thoughts about death or suicide, or talking about it "
The website further added this useful note to parents:
"Self-care and setting the tone
Parents set the tone in the household. Expressing extreme doom or fear can affect your children. It can be challenging to stay positive, especially if you're struggling with your own stress. But try to stay positive and relay consistent messages that a brighter future lies ahead. It helps to set aside time to take care of yourself when possible, and seek the support you may need for your own mental health. Practicing mindfulness, focusing on the present moment, yoga or stretching can help the entire family build coping skills. Build in down time for the whole family to connect and relax, enjoying a nap, movie time or simply spending time together."
We also encourage you to please keep communications open between yourself and your daughter's teacher if you do feel that there is a sense of anxiety and stress in your household. This will not only help our teachers to deal with your daughter effectively but her teacher will also be able to provide the support your daughter needs while at school.
"Respond to your children with love in their worst moments, their broken moments, their angry moments, their selfish moments, their lonely moments, their frustrated moments, their inconvenient moments; because it is in their most unlovable human moments that they most need to feel loved."― L. R. Knost
"To be a good parent, you need to take care of yourself so that you can have the physical and emotional energy to take care of your family." — Michelle Obama
---
Parent's contact details
We are concerned about the number of occasions we have had to contact parents, and we are unable to get hold of anyone on any of the numbers we have and often these numbers no longer exist. Please ensure that the school office has your latest cell number and that it is accessible (not off all day) as the school has to be able to contact guardians and parents in case of an emergency. We also recommended that you save the school's number on your phone so that you are notified that it is your daughter's school calling when we try to get hold of you. (046 622 4850)
---
Congratulations
Well done to our two new recipients of the Ndlulamthi Badge: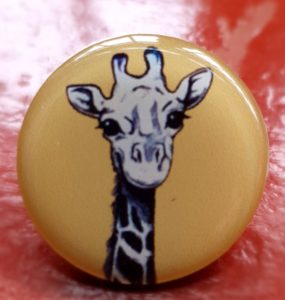 Eve Daniels was nominated as she is a beautiful example of how a VP girl should present herself – always neatly dressed in the correct uniform, always well-behaved with impeccable manners and she shows respect for her peers and teachers. She has been especially helpful to classmates who have been in need of catching up work, whilst she herself has kept up with her academics. She always gives of her best. She has shown maturity and responsibility, and has embodied the values of graciousness, humbleness and kindness.
Emilie Niesing was nominated as she is a responsible and resilient young girl. She ensures that she catches up work that she has missed without having to be reminded and she helps others who are needing some assistance catching up or understanding their work. Emilie is always neatly dressed and takes pride in all that she does. She embodies the theme this year of being humble, gracious and kind.
Well done to both Eve and Emilie for being such good examples of VP girls.
---
Merits
Keenya Loutz, Tiawan Mavuku, Iminathi Nkatsha, Yolisa Pongolo, Limi
Xipu, Chelsy van der Merwe, Yamkela Qhankqashe, Katie-Leigh Arnott, Amvuyele Fobe, Tyroneya Francis, Zozibini Gamlashe, Mbalentle Jadi, Angaka Magutywa, Kungawo Mapasa and Emihle Matyholweni have received over 250 merits so far this year. Well done!
Correction: We apologise for the incorrect spelling of our Personality of the Week recipient in the newsletter last week. Kungawo Koza received this acknowledgement for Honesty, demonstrating thoughtfulness and kindness and for being an example to others.
---
Music
We are excited to announce our upcoming Exam Candidates Concert. All of our musicians who are eligible for a music exam this year will perform an item from their repertoire on Thursday 23 September at 14:15. Covid restrictions still prevent us from inviting parents to concerts, so we are going to stream the concert live on our Facebook page. Please join us as we celebrate our young musicians and the hard work they have put into their music studies.
---
Extramurals
We would like to implement a new extramural programme which will continue in Term 4. This will give our girls some time to get physical again as this is so important for the release of energy and coping with stress and of course will provide some much needed fun. Each grade will only have one day a week and activities will be in small groups, as we are still very cognisant of the number of COVID cases in town. We are aware that rain is predicted from Tuesday to Thursday next week and we will notify you timeously if we have to cancel our sport. Intervention sessions and music will continue regardless of the weather.
• Please note that there will be NO extramurals on Monday next week (13 September) as our teachers will be attending a workshop
• Tennis with Mr & Mrs Thiart will be cancelled next week as they are in isolation
• Art Club will be cancelled next week as Ms Ebel is preparing art for the annual Carinus Exhibition
A reminder that it is compulsory for our girls to participate in the sporting programme.
---
Bible Study
Next week Friday, 17 September there will be Bible Study for Gr 2s & Gr 4&5s only. There will be a sign-up sheet on Miss Putzier's door and she is really looking forward to seeing you!
---
Sunflower Day 2021
Mrs Mgogo and Mrs Orsmond are selling TOPES (Tubes of Hope) for R30. By
buying a TOPE you are helping to fund donor testing, awareness campaigns and public education about blood stem cell donation in the fight against blood cancers in South Africa. Girls may wear their TOPES to school (with school uniform) on the 17th of September. If you already own a Sunflower Fund TOPE and choose not to purchase a new TOPE, the old ones may be worn with a R5 donation. Please do not use these as masks.
---
Birthday wishes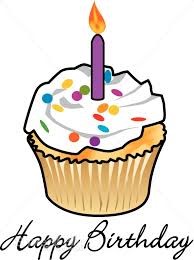 The following girls celebrated this week: Yondikhapha Ndesi, Lulo Adam, Emily Stoltz, Lolwethu Makana, Yanga Tapi, Okuye Funani, Grace Xala, Khazimla Kwenxe, Cayden Strauss and Ayman Hayat. Happy Birthday!
REMINDER THAT SCHOOL AND HOSTEL FEES MUST PLEASE BE PAID IN FULL BY NO LATER THAN 7 OCTOBER 2021.
Warm regards
Mrs M Rafferty
Principal
UPCOMING DATES
Monday, 13 September – no extramurals (Staff workshop)
Wednesday, 15 September – SGB meeting
Wednesday, 22 September – SGB Annual General Meeting