Message from the office
On Wednesday, 22 September we will have our SGB AGM
meeting in the school hall at 17:15. Please make every effort to attend as the budget for 2022 including school fees will be presented at this meeting. If you would like to see the proposed budget before the meeting, a copy is available at the office for viewing.
Victoria Primary is a Quintile 5 school which means we are a fee-paying school and receive very little subsidy from the Department of Education per child per year. We pride ourselves in providing a quality education for our girls and this is largely possibly due to our committed and dedicated hard working teachers and the fact that we manage to keep our classes a reasonable size.
It is important to note that currently only 11 out of our 25 teachers, none of our office staff, 3 of our grounds staff and one hostel staff member is paid by the department and the rest of our staff are paid out of our school fees. Our grounds and gardens maintenance is also paid out of school fees and provides an inviting, happy and safe environment for our girls every day.
When enrolling at VP each parent makes a commitment to pay their children's school fees and it should be a priority that parents ensure that these payments are made as one would for your bond, car payments and other financial obligations.
School fees are payable over a ten-month period and all fees are expected to be paid up to date by the 7th of October this year for 2021. If you are in arrears please make sure that you get your payment up to date or make an arrangement to meet with Mrs Terblanche, our Financial Manager, to arrange a payment plan to ensure that you meet this obligation.
---
Music Concert

Parents are reminded that our Exam Candidates' Concert will take place on Thursday 23 September at 14:15. The concert is going to be streamed live on the VP Facebook page and we encourage all VP parents to tune in to see what our young musicians have been working on, and what we offer. If you would like your daughter to join the music programme, please collect a music application form from the office.
PLEASE NOTE THAT THERE WILL BE NO OTHER EXTRAMURALS ON THURSDAY AFTERNOON.
---
Congratulations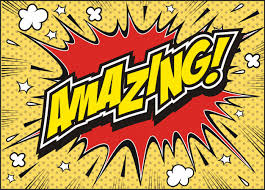 Congratulations to our girls who received the Personality of the Week this week:
Sanelisiwe Mbete for Kindness & Chelsy van der Merwe for Responsibility and Hard Work.
Thank you, girls!
We are delighted with the number of Ndlulamthi Badge recipients this week:
Joylyn Chikiwa, Faye Jordaan, Lathisa Ngabaza, Lithalelanga Tabensky,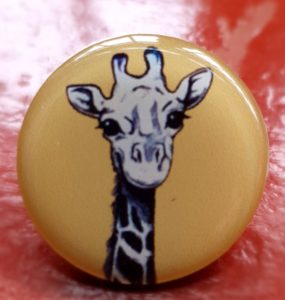 Kumnandi Ncumani and Owekhethelo Gongqa were nominated this week. Each one of these girls were recognised for displaying the characteristics of being humble, gracious and kind towards their teachers and peers, for being neatly dressed and for their commitment to their school work. We are so very proud of the example you are setting. Thank you, girls!
Merits

Tadiwa Mavuku, Linathi Klaas, Lusenathi Mkalipi, Kamva Tyatyeka, Zukhanye Ntlabati, Siyolise Baxana, Isiphile Ngcebetsha, Owethu Mini, Ada Gontshi, Liyanda Ntshanyana, Unam Mazwi, Zaydiah Adler, Lisakhanya Cetu, Khanya Matikinca, Amila Mdingi, Ifeoma Nnadozie, Cassandra Radovic, Saskia van Wyk, Kimberly Oosthuizen, Liyabona Marenene, Qhawe Mdolomba, Unakho Kate, Bunono Nkwinti and Linamandla Landzela have received over 250 merits so far this year. Well done!
---
Bible Study
Please note that this Friday, 17th September, will be our final Bible Study for Term 3.  Unfortunately, due to next Friday being a public holiday and next one being the last day of school, we won't be able to meet together again this term. We look forward to seeing you next term to learn more about 'the Armour of God.'
---
Birthday wishes

The following staff and girls celebrated this week: Ms Cummings, Luminathi Mpapha, Hlalumi Mali, Shene Lockwood, Selby Tarr, Ivakele Teyi, Meekah Troskie and Amphe Piti. Happy Birthday!
Warm regards
Mrs M Rafferty
UPCOMING DATES
Wednesday, 22 September – SGB Annual General Meeting
Thursday, 23 September – Music Concert – no other extramurals
Friday, 24 September- Heritage Day- no school