Message from the office
I can't believe that we are already at that time of the year where we are planning for 2022 and beginning the process of selecting our leadership team for next year. In preparation for this, we were delighted to have Dr Ian Knott-Craig talk to our Grade 6 girls about Servant Leadership on Tuesday this week. He used the acronym of SALTED to explain what servant leadership entails.
Speech (to speak to one another and engage in conversation)
Authentic (Be real and sincere)
Listen (Before you speak)
Thinking/Thoughts (mind your negativity)
Example (Set a positive example for others)
Discipline (The focus on self-discipline and not necessary of others)
"It is better to lead from behind and to put others in front, especially when you celebrate victory when nice things occur. You take the front line when there is danger. Then people will appreciate your leadership." ~ Nelson Mandela
"The best way to find yourself is to lose yourself in the service of others." ~ Mahatma Gandhi
"Everybody can be great…because anybody can serve. You don't have to have a college degree to serve. You don't have to make your subject and verb agree to serve. You only need a heart full of grace. A soul generated by love." ~ Martin Luther King, Jr.
"Servant-leadership is more than a concept, it is a fact. Any great leader, by which I also mean an ethical leader of any group, will see herself or himself as a servant of that group and will act accordingly." ~ M. Scott Peck
"Earn your success based on service to others, not at the expense of others." ~ H. Jackson Brown, Jr.
I am certain that the message he shared with our girls will not only teach them how to lead and serve, but they are also valuable skills in any relationship. I would love to share the following quotes from some of our world greats that all have references to servant leadership:
Our country and indeed our world would be a better place if leadership entailed the service of others and placing others before ourselves. I certainly hope our girls take hold of this concept and will practice it in any role they find themselves in.
Have a blessed Heritage Day and an enjoyable long weekend.
---
AGM
On Wednesday, 22 September we had our SGB AGM and budget approval meeting. Thank you to all our parents who attended and voted in favour of the 2022 budget. The fee schedule for 2022 will be sent home with your daughter's report.
---
Report Collection
Please note that the girls will personally receive their reports at the end of the school day on Friday, 1 October. If they are not at school, they will receive them next term.
No reports will be handed out from the school office. School ends at 10:30 on this day and there will be no aftercare or extra murals on this day.
---
Extramurals
• Our last day of extra murals will be on Wednesday, 29 September 2021
• Mrs Andrews and Mrs Orsmond are selling swimming caps. Standard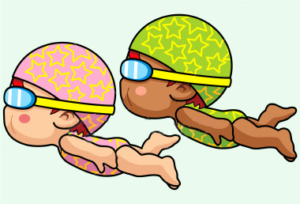 swimming caps are available in house colours for R60. Swimma Caps for braided and long hair can be bought from Mrs Orsmond. They are available in green only and cost R100.
• On Tuesday, 28 September the Gr 6&7 Green group will follow the sports programme to make up for missing sport on Thursday, 23 September.
---
Music
We are very excited about today's examination candidates' concert. We hope that you are able to join us (virtually) at 2:15pm, as the concert will be streamed live on our Facebook page.
---
Congratulations
The following girls received our 'Personality of the Week' this past week:
Alexis Killian for Empathy
Abigail Green for Courage of Conviction.
We are so proud of you both.
We are once again delighted that we have a number of very worthy recipients of our Ndlulamthi Badge this week. When they came to receive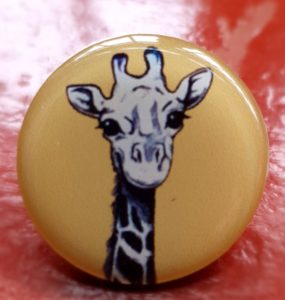 their badges from me after assembly, their delight and pride was so very uplifting. Each one of these girls was respectful, neatly dressed, gracious and polite. They made my Monday!! Congratulations to the following girls: Minentle Majova, Lunje Hloyi, Grace Chitsike, Asavela Mtuze, Lakhe Jubase and Okuye Funani.
You make us all very proud, girls!
Congratulations to all of our Grade 3 girls for participating in the English Olympiad this term. We were very proud of all of their hard work.
A special mention goes to Mila McConnachie for coming first in the grade. Congratulations to Aliyah Bezuidenhout, Chloe Bowker and Mila McConnachie for receiving Gold certificates. Well done, girls!
---
The annual
started yesterday. Artworks can be viewed until 30 September between 08:00 and 15:00 daily. Images of the various sections of the exhibition can be seen on our Facebook page.
---
Please note that if your daughter missed photo day and you ordered a photo you must please take her to Fotofirst to have the photo done there. She must wear her school uniform. Fotofirst has moved to 63 New street (Old Prime Building). Photos must please be done before the end of the term. Thank you.
---
Birthday wishes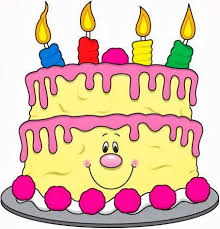 The following staff and girls celebrated this week: Mrs Orsmond, Linathi Klaas, Unako Mengo, Qhayiya Mbethe, Emilie Niesing, Marizaan Boucher, Unako Nondlazi and Amvuyele Fobe. Happy Birthday!
Warm regards
Mrs M Rafferty
Principal
Please note:
Friday, 1 October
 Last day of Third term
 School closes at 10:30
 Hostel closes at 12:30
 No Aftercare
 No Extramurals
 Reports will ONLY be handed out in class, children who do not attend school will receive their reports on the first day of Term Four (11 October)