Message from the Office
Our final academic assembly was held on 15 June 2022. Girls in Grade 4-7 who achieved their Merit and Honours Academic Awards received their certificates.
In our assembly we spoke about the Soweto Uprising that happened on 16 June, 1976 and why we recognise this day
as a public holiday. The girls were made aware that the protest started as an outcry against the poor-quality education being received in black schools at the time and about the government's decision that the medium of instruction would be Afrikaans.
We shared the devastating pictures of Hector Pieterson who lost his life in this protest. He was 12 years old at the time, the same age as most of our Grade 6 and 7 girls. Amongst many other injustices that the youth were experiencing during apartheid, the desire and longing to have quality education was something that they were protesting for and they hoped that the world would hear their plight.
Even now, close to 50 years later we must never forget how precious and valuable quality education is. We must remind ourselves that the education our girls are receiving at VP is what the youth were longing for. Parents, you play an important role in ensuring that your daughters receive a quality education by ensuring that her school fees are paid as without this money coming in, we cannot ensure that the quality of teaching and upkeep of the building and grounds are maintained. We need to prioritise the payment of school fees as your daughters' education is more valuable than anything else we can give them.
We need to support them by providing them with environments at home that are conducive to learning. We need to stimulate them by having deep and meaningful conversations and reading to them. We need to make sure that they attend school regularly and arrive punctually as this will instil a message that their schooling is very important.
May we never forget what the youth from 1976 fought for and may we never take what our girls are now receiving for granted.
I trust that you have a happy holiday with your girls and I pray that you all keep safe.
---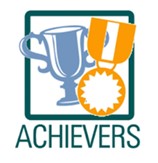 The following girls' academic achievements were acknowledged at our assembly last week. In Grade 4 to 7 you have to obtain 80% or more to receive an Honours Award: Grade 4 to 6; 75% to 79% for a Merit award and in Grade 7; 72% to 79% for a Merit award.
Grade 4
Honours Award
Chloe Bowker (500 merits), Iviwe Jakavula, Esethu Stamper (500 merits), Mila Nongubo, Isabella Tladi, Eila Chirombo, Sibonokuhle Benge, Imanathi Mcophele (500 merits), Sairaah Govender, Aliyah Bezuidenhout, Mila McConnachie
Merit Award
Emily Webber, Nakweziphi Mthetho, Siyasisanda Nene, Pippa Wolmarans, Junaid Williams, Iminathi Mgwebi
Grade 5
Honours Award
Azile Hambaze (500 merits), Ifeoma Nnadozie, Daniella McLean, Stella Mullin, Amila Mdingi
Merit Award
Emily Steele, Emilie Niesing, Elilita Sintayehu (500 merits), Maya Christian, Maria Correa, Lunathi Zikishe (500 merits), Cassandra Radovic, Aleesia Jonker (500 merits)
Grade 6
Honours Award
Sally Kadye (500 merits), Ahluma Zwana, Lethabo Maneli
Merit Award
Tyroneya Francis, Lelona Kuselo
Grade 7
Honours Award
Sophie Büttner (500 merits), Kumnandi Nogqala (500 merits), Hluma Mbiko, Zazi Veto, Megan Peinke, Onothando Mavumengwana, Gracie Chitsike, Mbali Maxhaulana
Merit Award
Eleni Kyazze, Lisa- Jane Evans, Okusha Dingani, Unako Nondlazi, Amber Isaacs, Viola Stoloff, Joylyn Chikiwa, Faye Jordaan, Esihle Ndibaza, Taylor Arries, Khloe Thompson, Lande Gxina, Grace Gwed, Asavela Mtuze, Aqhama Mamani, Zukhanye Ntlabati
Academic Full Colours
Sophie Büttner, Kumnandi Nogqala, Gracie Chitsike
Academic Half colours
Hluma Mbiko, Zazi Veto, Megan Peinke, Onothando Mavumengwana, Mbali Maxhaulana
The following girls received certificates for receiving over 500 merits so far this year: Amyoli Sesani, Manahil Rizvi, Abenathi Kulati, Zaydiah Adler, Elam Ntlokwana
The following girls have received over 250 merits so far this year: Mia Lee Muller, Linamandla Teyise, Lelona Kusela, Tyronéya Francis, Shené Lockwood and Amahle Siyongwana.
---
Personality of the week
Congratulations to Pippa Wolmarans and Chrissie Moriarty who were both awarded the Personalities of the Week for bravery and displaying courageous behaviour.
Ndlulamthi Badge
We are so proud of Saairaah Govender and Cayden Strauss who were awarded their Ndlulamthi Badges for being exemplary VP girls. Well done!
Worker of the Week
Well done to Maham Rizvi who is our Worker of the Week for her spelling test results.
---
NOTICES
Reports
Gr 4-7: Please complete the self-assessment form and save the date to meet the class teacher at our parent meeting next term on Thursday, 21 July if you have any concerns.
Incredible Dog Show
Please remember to send R10 to school with your daughter so that she can attend "The Incredible Dog Show" which will visit VP on the 27 July. Payment must come in by 26 July.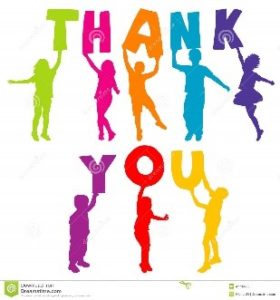 Thank you
A big thank you to The Courier Guy for the sponsorship of hockey & netball kits for our U13A teams. Our girls and staff are very grateful for this sponsorship and kind gesture. The girls can't wait to wear the kit on tour this coming weekend. We also thank SuperSport Schools for their contribution.
Sports Raffle
Thank you to all who supported our hockey and netball raffle fundraiser this term. The draw took place on Wednesday and we congratulate the following winners:
1st prize: Lisa-Jane Evans, 2nd Prize: Filliomon, 3rd Prize: Bunono Williams, 4th Prize: Zozibini Gamlashe, 5th prize: Ominathi Mesani, 6th prize: Mia Muller, 7th Prize: Monique Evans. Thank you for all the support.
We wish our Provincial representatives Lisa-Jane Evans (netball) and Mbali Maxhaulana (hockey) the best of luck with their tournaments during the holidays.
Our U13A hockey team will be playing in Anne Beagley Hockey Festival in Graaff- Reinet from Friday 24th-Monday 27th of June. They will be accompanied by Mrs Andrews and Ms Knott-Craig. Travel safe and good luck!
The following staff and girls will celebrate their birthdays during the holiday:
Mrs Dewey,
Zinathi Mabunda, Aventhandwa Ponoshe, Lithalelanga Tabensky, Ella Radovic, Lithalethu Santi, Indibabale Kepe, Nakweziphi Mthetho, Uminathi Kate, Linamandla Teyise, Amy-Leigh Jacobs, Aleesia Jonker, Chelsey Koesnel, Anathi Mbandlakazi, Shaziah Loutz, Katherine Marais, Zimfefe Kopo, Olothando Sityata, Kendra Chrisjan, Nazley Gabriel, Lukhololwam Sgam, Christiana Folaranmi, Le-Yante Mnto, Khloe Botha, Lunathi Mkosana, Maya Christian, Lelethu Mlisa, Holly Riddin, Alegra Evans, Mila McConnachie, Makatendeka Chacona, Tawananyasha Afonso, Buhle Tshiki, Ammaraah Begg, Zinako Pikoli, Sonwabise Kotsele, Kayla O'Linsky and Alwande Mthembu.
We hope you have a wonderful day!
Regards
Mrs Rafferty
PRINCIPAL