Message from the office
This coming Monday, 9th August, is National Women's Day and a public holiday. This commemorates the day on which 20 000 women marched to the Union Buildings in Pretoria to protest against amendments to the Apartheid laws.  Helen Joseph said of this day; "I don't doubt for a moment that the revolution will result in a non-racial society." South African women today are still facing many struggles particularly that of domestic violence but our girls have more freedom and opportunities than their mothers had before them, thanks to the brave and powerful women who stood up for the many injustices at the time.
One of the best ways to empower women is to educate them. It is said that when you educate a man you educate just a man but when you educate a woman you educate an entire generation. The importance of your daughter's schooling and the quality of the education she is receiving cannot be underestimated or undervalued both in our current climate and the history of our country.
VP's Purpose Statement says, 'Our objective is to lay the foundation for your daughter to create a hopeful future not only for herself but for further generations through impactful, holistic education with varied opportunities. We aim to nurture core values and to encourage her to be motivated, mindful and self-assured'.
At VP we are privileged to nurture and grow the next generation of women
leaders when teaching them to enquire, question, listen, understand, learn and grow. As Charles Mayik said "The fastest way to change society is to mobilize the women of the world."
The opportunities and the realities of the world around our girls have come a long way since 9 August 1956 and we thank the women who walked before us for fighting for the rights of our girls today.
"Here's to strong women. May we know them. May we be them. May we raise them." – Unknown
Extramurals
It has been good having all our girls back in full swing this term and I feel that we are getting into a good working groove. This past weekend we received the new gazette which states that we are now permitted to return to a full extramural sporting and cultural programme. We have decided to continue with our current programme for our four day week next week (10-14 August), implement our Arts and Cultural Programme on the week of 16-20 August (full details of our exciting programme will be in next week's newsletter) and we will then start with a full extramural programme for athletics as from 23 August.
Eisteddfod
There has been an overwhelming response and we look forward to seeing and hearing the creative works of our girls. Please note that today is the deadline for online entry forms. Artwork, videos and entry fees are due by Friday next week.
Music
All music rehearsals will resume next week. This includes the Junior and Senior Choirs, Orchestra and Woodwind Ensemble. Please see the extramural timetable for rehearsal details.
Mini Maestros
The following girls performed in the Mini Maestros competition last term: Ifeoma Nnadozie, Sally Kadye, Daniella McLean, Christelle Moriarty, Yusrah Suleman, Kungawo Koza, Amy Terblanche, Madison Edwards, Sibonokuhle Benge, Emily Weber, Eila Chirombo, Aliyah Bezuidenhout, Hluma Mbiko (medallist), Emily Steele, Stella Mullin, Unako Nondlazi, Kungothando Ngangani, and Chloe Bowker. They all played very well and the adjudicators' comments were very positive. Congratulations, girls!
Merits

The following girls have received over 250 merits so far this year Hannah Stoltz and Olwethu Nojoko. Well done and keep it up!
Birthday wishes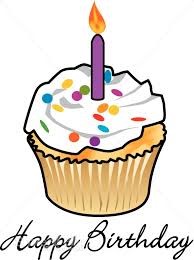 The following staff and girls celebrated this week: Mr Nell, Keenya Loutz, Kwakhanya Hutu, Lelona Manyati, Lulo Leseane, Megan Peinke, Hannah Tarr, Rachel van der Merwe, Joslyn Mager, Mia-Lee Muller, Kiara Goliath, Kimberly Oosthuizen, Awethu Tshisani, Emma Beckmann, Liyabona Benyane, Gaby-Li Doyle, Yonwaba Majova and Siphesihle Chrisjan. Happy Birthday!
We would like to cheer up the school grounds by painting beautiful murals and quotes on the wall at the tennis courts. If you have any wall paint you could donate for this project we would be most grateful. We can use any colour that you can contribute. We would like to start painting on the 13th of August.
Warm regards
Mrs M Rafferty
Principal