Message from the office
As exams start next week Thursday, please make your home a conducive
environment for your girls to focus and learn. If possible, give her a designated area where she can sit comfortably (but not too comfortably) to make notes and learn. She needs an area that is free from distractions such as the TV, loud music and conversations. Make sure there is good lighting too.
I would also recommend that you try to limit the number of chores that your daughter is expected to do at home during this time (try to select chores that will be quick and easy to do).
Ensure that your daughter gets healthy meals (limit sugary and processed foods), goes to bed early and has a good breakfast before her exams. She also needs to drink plenty of water.
Allow your daughter some time to take breaks in between her study times. Grade 4 and 5 girls may be able to focus for 30-45 minutes and then need a 10 – 15 minute break before they can start again. Grade 6 and 7 girls should be able to study for about 45 – 60 minutes and then have a 15-20 minute break before hitting the books again. But remember every child is different and your daughter may be able to study for longer periods or she may seem to lose concentration earlier. Find out what works best for her but don't expect her to study without breaks. After a certain amount of time, if too long, she will not retain anything she is trying to process.
Please ensure that her break time is not screen time. Her breaks need to be a time to walk in the garden, have a few stretches, get some fresh air, play with the cat or dog, or have a cup of tea and a short chat in the kitchen. Exercise is so important too and your daughter needs to keep active between her study periods.
Our Grade 4 and 5 girls especially need guidance on how to study but so too do some of our older girls. Many girls would benefit from a bit of guidance and assistance at home. Help your daughter to make notes (different colours and highlighters make it fun) and show her how to make use of mind maps, acronyms, rhymes or pictures to help guide her through the content. Then ask her questions to see if she has understood and remembered what she has learnt.
Once again, every child is different and learns in their own way. Help your daughter to discover her most effective way of learning and remembering so that, as she grows older, she can become more independent and skilled to learn on her own.
I also know that many girls get very anxious during exam time due to the formality that comes with it. Sometimes it is simply the term 'exams' that makes them anxious. To limit the possible anxiety and stress, make sure your daughter has all the stationery she needs and that she is packed and ready the night before. Also ensure that you get your daughter to school early so that she has time to settle in and start her exam feeling calm. Your daughter will be required to study for a few consecutive days and the content may be more than she's used to but other than that, assure her that it is just like any other test she has written in class and, if she prepares and works hard, she will be just fine!
---
NEW TIMES FOR IP (Grade 4-7) FOR EXAMINATIONS
Please note the following times that we will follow as from Thursday, 10 June to Friday, 25 June, to accommodate the examinations. The Pre-Primary (Gr 00&R) and Foundation Phase (Grade 1-3) will continue with normal times.
07:00 – 07:40: Screening (girls to arrive at school by 07:35 at the latest)
12:45: Home time for girls who do not have extra murals on the day
13:00-14:00: Extramurals
 

 

EXAM TIMETABLE

Thurs. 10 June Exam

Gr 4-7: Afr/Xho Creative writing

Friday, 11 June Exams

Gr 4-6: Art

Gr 4-7: English Creative writing

Mon. 14 June

Exam

Gr 4-7: Maths paper 1&2

Tues. 15 June Exams

Gr 4-7: Afr/Xho Comp.&Lang.

Gr 7: EMS

Wed. 16 June

Youth Day

Thurs. 17 June

Exam

Gr 4-7: NS

Friday, 18 June Exam

Gr 4-7: English Comp.& Lang.

Mon. 21 June Exams

Gr 4-6: Life Skills

Gr 7: LO

Gr 7: Tech.

Tues. 22 June

Exam

Gr 4-7:Geography

Wed. 23 June Exam

Gr 7: Art

Grade 4-6: History revision

Thurs.  24 June Exam

Gr 4-7: History

YAY!

EXAMS

ARE     FINISHED!
Please note that every teaching day counts. Not only will we continue with lessons after each exam in the morning, we will continue with our syllabus after the exam week ends. Teaching will continue from 25 June – 9 July 2021. Your daughters must attend school until this date.
The extramural programme for next week accompanies this newsletter.
---
MERITS

The following girls have received over 250 merits so far this year: Azile Hambaze, Daniella Mclean, Sophie Büttner, Gracie Chitsike, Tatum Jacobs, Iyonke Nogqala, Gabi-Li Doyle and Philasande Sandi. Well done and keep it up!
---
MUSIC
We are very grateful to Dr. Herring, who has generously donated an electric
piano to our school. This instrument will be put to good use and will benefit VP girls for many years to come.
---
BIRTHDAY WISHES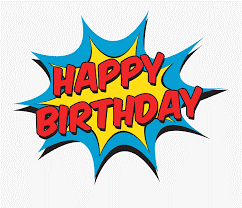 The following teacher and girls celebrate their birthdays next week Ms Knott-Craig, Chenoa du Toit, Aphiwe Bota, Ada Gontshi, Saskia van Wyk, Ashante Sinyanya, Tamsyn Hutchinson, Limile Mlonzi and Rachel Wilhelmi. Have a very happy birthday!
---
Albany Bread "collect a bag" competition
We have already collected over 250 Albany bread bags! Please keep sending them in. There are great prizes to be won and the school will also receive 10 cents for every bag we collect.
Warm regards
Mrs M Rafferty
Principal
---
UPCOMING DATES
Friday, 4 June:                 Boarders' Leave Out
                                            Staff Development. No extramurals.
Sunday, 6 June:              Boarders return by 17:00
Monday, 7 June:             SGB Finance Committee meeting 17:15
Wednesday, 8 June:       SGB meeting 17:15